Just another guy exploring our beautiful and diverse world. I use my free time to travel in my own country and to faraway places. I travel to experience diversity: landscapes, people, nature, cities, food, culture…
I love beautiful places, but don't travel only for that. Travel to be aware, to learn, to enjoy with my eyes and heart open to the new and unexpected!
Don't expect the conventional, I like doing things in my own way, not exactly following the status quo. Like to share great experiences, beautiful places, but also disappointing events, funny things.
Invite you to see through my eyes and try it yourself. It's always surprising how the same place touches each one in a special way. Share with us how it was. Enjoy!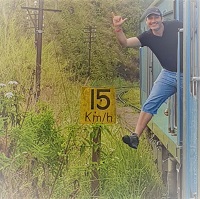 João, photographer, back-office and always full of ideas. I Live close to the sea, love bikes, surfing and music. Enjoy good food and wine. I like to try new things and know more about everything, making me move and discover.