I stayed for two weeks in Costa Rica, but I decided I'd rather take our time to discover the place then rushing from one place to another. So besides Arenal and Monteverde, I focused on the Pacific Coast – from Tamarindo to Manuel Antonio Park. Also because I wanted to catch some waves 😉 and I made the right decision!
I built up our plan on the recommended places I saw repeatedly in our search…and took time to discover around on our own. And it paid! As a result, I found out about amazing places. And also captured real-life truths about the real Costa Rica outside the tourist places.
From Monteverde to Playa del Coco
Despite very poor road pavement, the context is beautiful, with a lot of different trees – I loved the yellow ones (Cortez Amarillo).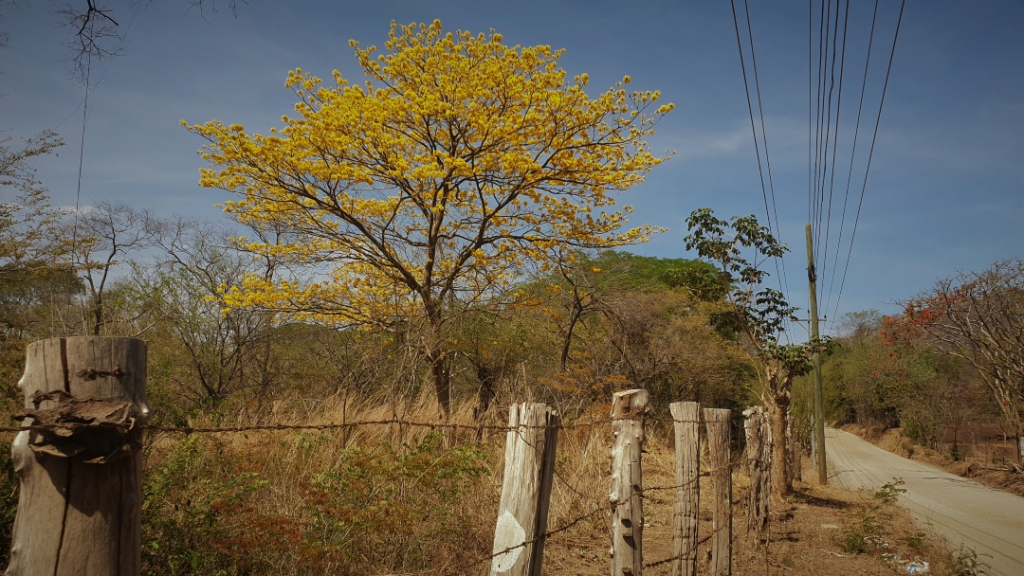 After one day dedicated to the beach in / beach out, looking for a spot that talked to us… I arrived at Playa del Coco… almost sunset, a nice beach bar, seafood, and beer! Suddenly, I felt in paradise!
Playa del Coco to Tamarindo
I spent the night there and the next morning I headed to Tamarindo! Nice village but too crowded for us, honestly. Then, in the north of Tamarindo, I found a protected area with really paradise beaches, with green surroundings, few people, warm water. The name is not very "typical", but the place is amazingly good: Palm Beach Estates.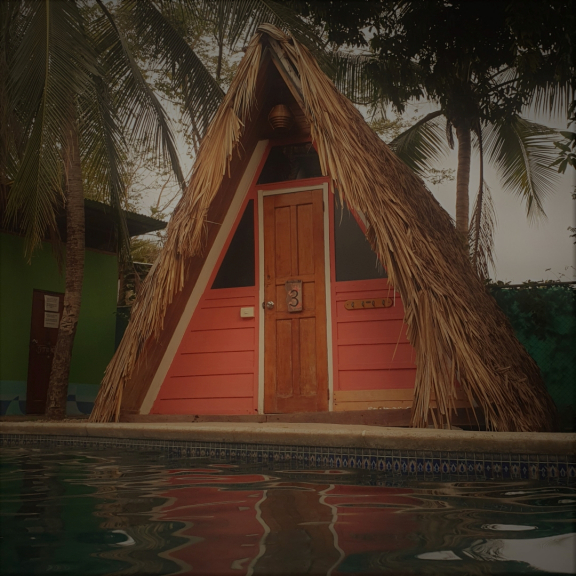 I stayed at Playa Grande Surf Camp – a nice place encapsulated in the reserve, with a pool, and nice common spaces to enjoy our time. For 3 days I enjoyed the beach, the waves, the sunset and the good food from the restaurants around. I met some iguanas, beautiful birds, a squirrel and other small animals that live around.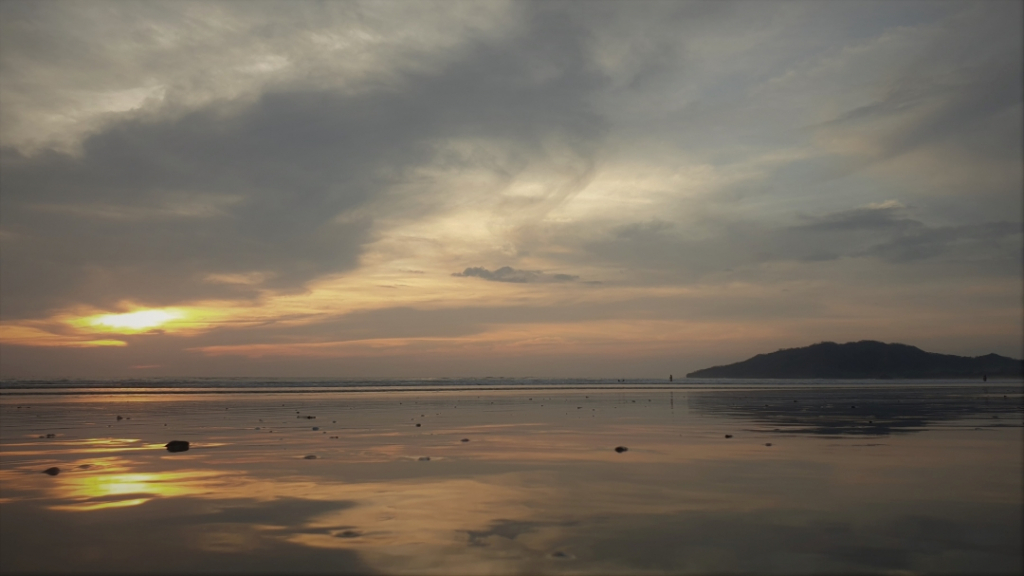 Time to head south to Manuel Antonio Natural park. I was stuck in huge traffic for almost all day (Easter)… hopeless. But, if it wasn't for that, probably I wouldn't spend time to stop at Cafe Y Macadamia: a "not to miss" place. Middle of nowhere, when traveling for a long time through route 1 (Inter Americas Highway), I felt I found an oasis in the middle of the desert !!! Words are not enough to describe: a cozy place, good service and gentle employees, and all you can imagine to eat or drink: salty snacks, lots of cakes – all very good looking and fresh – the ones I tasted were delicious!! Fresh fruit juices, hot drinks, nuts … and macadamia 🙂
I decided to stay in Samana beach (to rest in the middle of the way), but it's a place without history – a nice beach surrounded by houses/restaurants/ and others to serve a great amount of tourists, without soul.
Tamarindo to Manuel Antonio
Finally Manuel Antonio! The village is perched in the hills, allowing nice view to the beach; also a bit chaotic and disordered.
The park is big and resourceful, but the area allowed for visitors is noisy and has a lot of people. So watching wildlife is a bit challenging – you have to make your way out of the crowds and hope animals will show up!
You don't need a guide to visit the park, but you'll benefit from it, as their eyes are well trained and they have "inside information" about where animals appear.
Take your time on the beautiful beaches and be aware of monkeys. They can steal your food or other that looks like it! They are smart and fast, believe me! A monkey stole a pack of cookies from my hand, climbed the tree and took them out as if it was a human! Amazing!
I stayed at the Waterfront Hotel Verde Mar – an old and needing remodeling; average comfort and a refreshing pool. But great location: on the beach and walking distance from the park. I recommend you to go 1 hour after opening – you'll have plenty of time to visit and avoid the crowds!
Nice places to eat:
Soda Sanches – a typical local restaurant with very tasty food, good vibes, located in

the "downtown" – don't miss it!

La Cantina – a more sophisticated restaurant, with nice environment, good music, and good food – I'd recommend it for dinner.

I also found by luck a sophisticated marina with nice restaurants and stores – try the ice cream at Amorosi Gelateria.
I enjoyed it a lot these days, but the truth was: I was ahead of our timed plan, as I didn't stay in some beaches I planned. So I headed south, embracing the beauty of the unexpected – the true magic of traveling.