If you are looking for paradise, you might want to start here!
Koh Kood has all you can ask for: white-sand beaches, warm and crystal-clear sea, waterfalls, good food, and breath-taking landscapes. A low populated small island not (yet) in the touristic intensive circuits, keeping its genuineness. Coconut drop might be your only worry 😉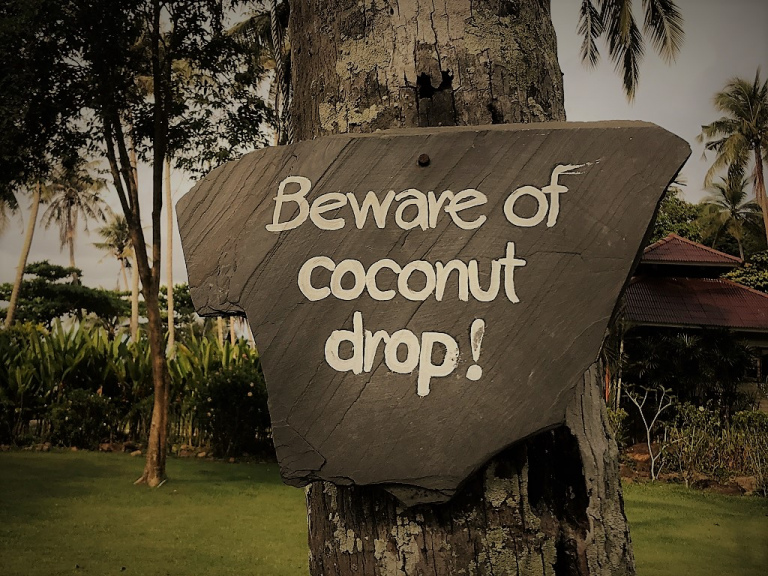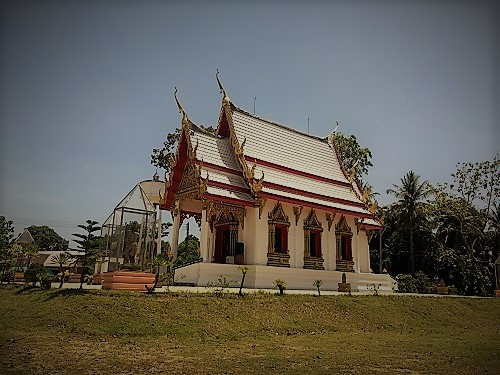 I stayed at Away Koh Kood Resort, which revealed to be an excellent choice due to its excellent location, noninvasive wooden infrastructures and good restaurant. It's placed in the small Thailand river mouth, which allowed us to go canoeing up the river – amazingly beautiful at sunset, and you can chill out in one of the small bars, getting in from the river.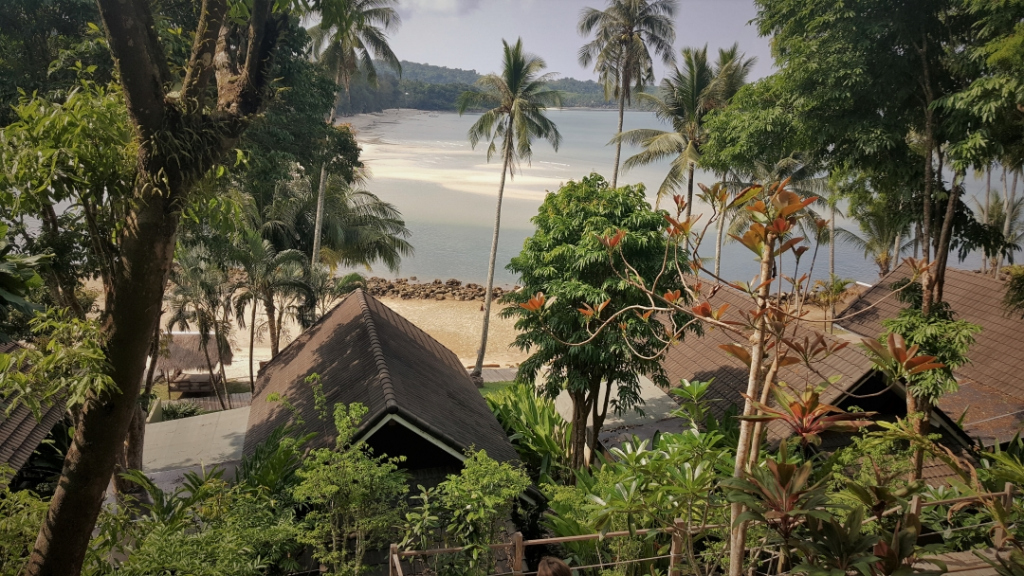 I stayed for 3 nights which was good enough to explore the place and relax. But I would have stayed for a full week if I could!
Renting a motorbike is the easier and best way to explore the island: distances are short, few cars and motorbikes allow you to circulate in a relaxed way. You can stop & go at your pace and feel free! If you are not British, have in mind to drive on the wrong side of the road 🙂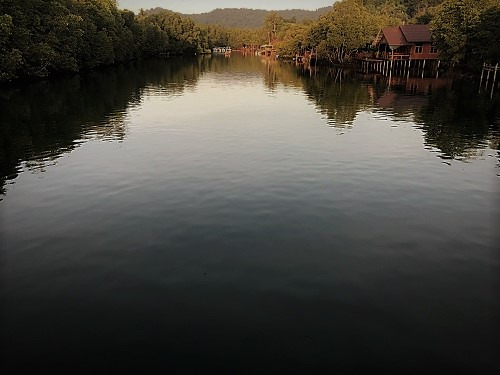 Ride to the Klong yai kee waterfall to have a refreshing dive; it´s a nice place to take a picnic if you are a fan! Local people dive in their day to day clothes – that get dry quite fast on the way back home. Locals will expect women to dive with some clothes on (I suggest you carry a t-shirt in your backpack – it is not needed on the beach).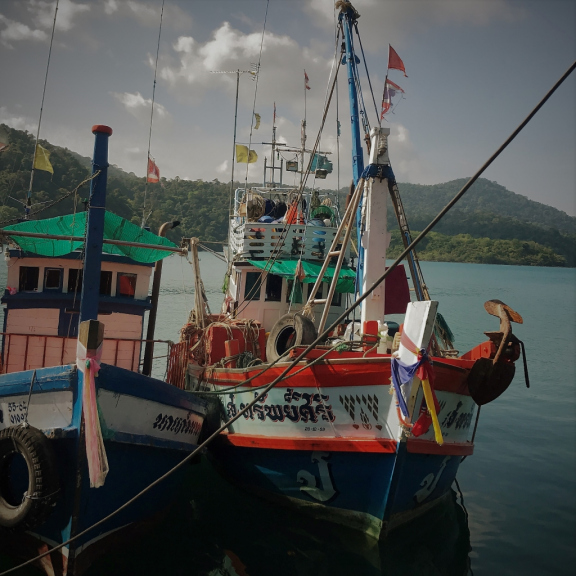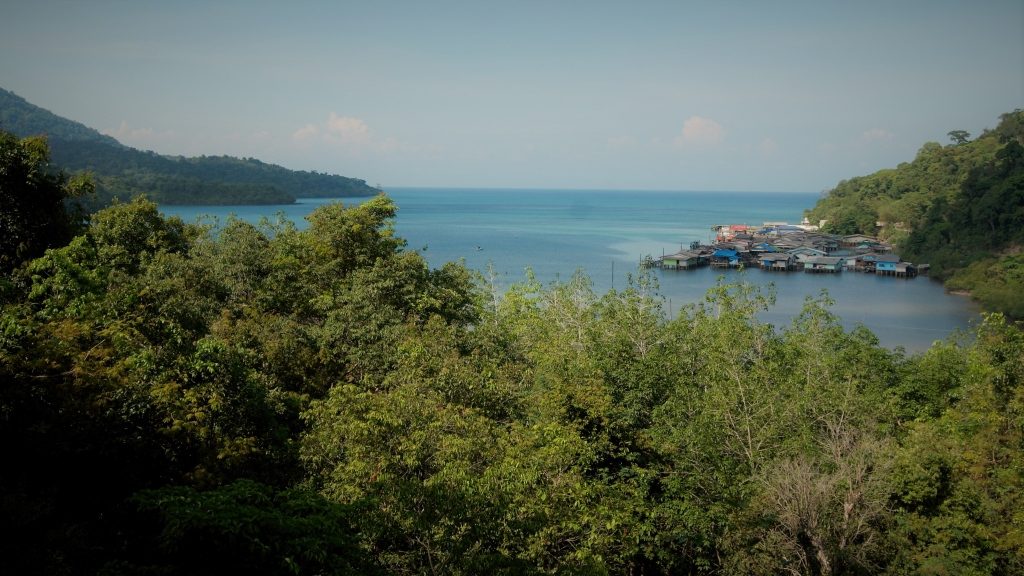 When riding through the island I crossed a Buddhist temple and a monastery, with monk-children running around – I felt placed in some old movie! I also recommend a beach-to-beach relaxed tour, as they are amazingly beautiful and most of them almost desert. Dive in the warm waves and forget about everything else…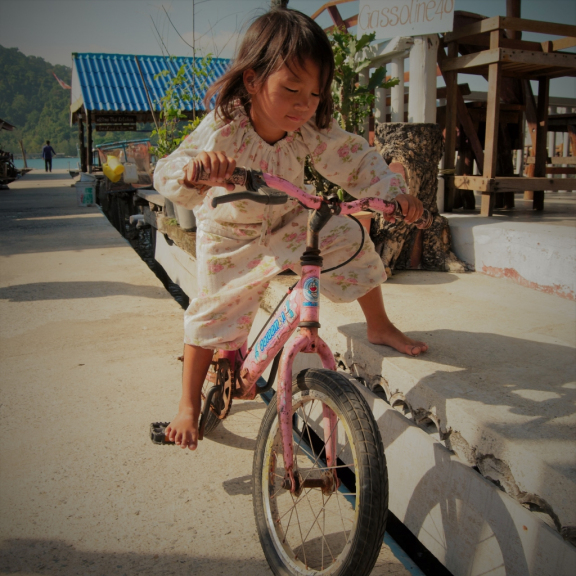 One of the days, I joined a boat tour through the coast, with several stops for snorkelling, exploring also the sea beauty.
You also don't want to miss Ao Yai Fisherman Village. It is a small place, very genuine, you can really feel the local uses and enjoy good food and refreshment in the typical restaurants/bars.
I took our time to explore local restaurants – homemade delicious food! and some bars – Jah-thoom Bar&cafe has live music and a very good atmosphere! In most places, you have to be barefoot – from pharmacy to bars … respect and enjoy!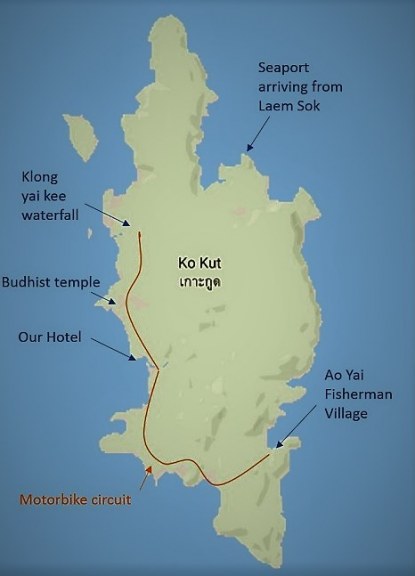 Some practical advice:
How to get there – A one-hour travel by boat will take you from Laem Sok seaport (Thailand – Trat Province) to Koh Kood – the boats are modern and stable, so the travel is relaxed and enjoyable. Boat frequency is once/twice a day, so check the timetable before, so you won't miss it! Most hotels will pick you up at the seaport (just confirm so, to avoid surprises…the only option is to pick a taxi.)
Money – Take some local currency with you (baht) as not every place will accept dollars (nor euros) and cash withdrawal machines are not very common.
Alcohol – Wine (and beer) is hard to find: few hotels and restaurants have the license to sell it – check before you go. Few stores will have
it for sale. Also transporting from the duty-free area has legal limitations, so, if you want to do so, check what is valid.
Rent a motorbike – This the easier and best way to explore the island; it is easy and cheap to do so, as most hotels have this "service".
Bath suit – Except on the beach, women are expected to bath with some clothes on (take a long t-shirt in your backpack so you can respect the local habits).
Visiting sacred places – As in the majority of the sacred places around the world, you are invited to cover your shoulders and legs. Be ready anytime, as you can find no planned places and take a look.